About Us

Since 1985, Allred Marketing has helped companies of all sizes maximize and expand their customer relationships by using traditional marketing tools as well as emerging technologies.
Our first client was Fortune magazine where we were hired to concept, write, promote and publish technology sections. Based on that success, Allred Marketing was retained by Reed Worldwide Expositions to develop and launch the Advanced Manufacturing Systems Show (AMS) in the U.S and Europe as well as the Distribution Exposition (DEPO).
Product and service marketing has become one of the most powerful tools in today's marketplace. Allred's marketing professionals are devoted to creating and promoting online corporate image by:
Quickly absorbing information about the client's brand, business, marketing objectives, products and services, customers, and current website
Designing and producing lead enabled websites
Training employees to understand and utilize the website for sales support.
In addition, Allred takes responsibility for marketing success through:
Setting quarterly objectives with our clients and meeting them
Managing projects on schedule and within budget
Facilitating client meetings to make them efficient and productive.
As a designer, producer and manager of integrated marketing communications programs, our experienced team can develop comprehensive programs using a variety of tools.
With clients in North America, Asia and Europe, we understand the challenges of global markets and brands.
We are positioned exclusively for business-to-business relationships and have experience in a variety of industries including military/aerospace, manufacturing, distribution, software and professional associations.

Our modern offices are located in the prestigious Camelback corridor of Phoenix, Arizona.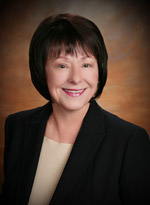 Click here for President's Profile
Click item for details.